Employer is Liable to Employee for Harassment by Non-Employee
Remember the good ole' days when an employer only had to worry about liability for its own employees harassing its other employees? Well, those days are gone forever. Recent federal and Massachusetts case law demonstrates without a doubt that employers are liable to their own employees who have been subjected to harassment by non-employee third parties. Of course, such harassment for which an employer could be legally liable for may be committed by employees of other companies, customers, agents, professionals retained by the employer…the list is endless.
Recent Case Law: Employer Liability for Non-Employee Harassment
In Freeman v. Dal-Tile Corp, the 4th Circuit Court of Appeals heard a case involving one of Dal-Tile's customer service employees who claimed she was repeatedly harassed by an employee of another company; a company that distributes Dal-Tile's products. The person who was alleged to have harassed the Dal-Tile employee wa s not and never was employed by Dal-Tile. The alleged harasser was a delivery driver for a company that distributes Dal-Tile products. The Dal-Tile employee sued her employer asserting claims for racial and sexual hostile work environment under Title VII of the Civil Rights Act of 1964, as well as racial hostile work environment under 42 U.S.C. § 1981.
The ruling in this case highlights the fact that employers may be held liable for harassment in the workplace even if that harassment is committed by non-employee third parties.
The specific facts of Freeman v. Dal-Tile Corp. were as follows: as part of her duties, the Plaintiff-Employee had regular interaction with the employee of the distributor – a delivery driver who picked up products from Dal-Tile. Over a three year period, the Plaintiff alleged she was repeatedly harassed by the delivery driver with pictures of naked women as well as jokes and comments of a lewd, sexual and racial nature.
The Plaintiff-Employee reported the harassment to her supervisor, but no immediate direct action was taken to remedy the situation. Eventually the Plaintiff-Employee took the issue to the Human Resources Department. Although the HR department took action immediately and suspended the driver from the building, eventually he was permitted to continue his regular visits to the Del-Tile facility on condition that he not interact with the Plaintiff-Employee. The delivery driver never again engaged in harassing conduct towards the Plainitff. However, the presence of the delivery driver caused the Plaintiff-Employee to continue to suffer from anxiety and depression, she took a two months medical leave, and she eventually resigned from Dal-Tile (however, although one of her claims disposed of on summary judgment and affirmed by the appeals court included constructive discharge).
The Plaintiff-Employee filed suit in Federal District Court against Dal-Tile for claims of racial and sexual hostile work environment in violation of Title VII of the Civil Rights Act of 1964, as well as racial hostile work environment pursuant to 42 U.S.C. § 1981.. The Federal District Court granted summary judgment to the Defendant-Employer on all claims. However, on appeal, the 4th Circuit Court of Appeals reversed in part the District Court's decision. First, the 4th Circuit Court of Appeals found that a reasonable jury could find that the non-employee's conduct constituted harassment under Title VII, and therefore those claims should proceed to trial.
Negligence Standard Applied to Employee Harassment by Non-Employee
The Court applied a negligence standard to the employer's conduct, and held that Dal-Tile could be found liable to the Plaintiff-Employee for the hostile work environment created by the non-employee delivery driver because it:
knew or should have known of the harassment, and
failed to take prompt action to reasonably end such harassment.
The facts that informed the 4th Circuit Court of Appeals decision included that Freeman's supervisor had actual knowledge of the harassment because the Plaintiff-Employee had notified the supervisor of harassment multiple times. In fact, the non-employee's lewd conduct was common knowledge among other Dal-Tile employees, though no other claims had been filed about it. In addition, the Court found that Dal-Tile failed to take prompt remedial action by allowing the harassment to persist over a period of three years.
Massachusetts Case Law Consistent With Ruling in Freeman v. Dal-Tile
This is not necessarily the first case to produce a ruling along these lines. The 1st, 7th, 9th, 10th and 11th circuits have similar rulings pertaining to employer liability for third-party harassment in the workplace. Additionally, at least one Massachusetts court has come to a similar conclusion for claims made pursuant to M.G.L. Chapter 151B. See Modern Cont'l/Obayashi v. Massachusetts Comm'n Against Discrimination, 445 Mass. 96 (2005).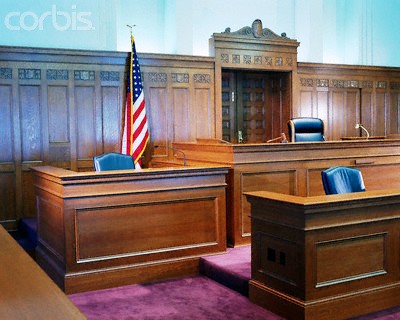 In Modern, the Supreme Judicial Court concluded that an employer may be held liable for failing to reasonably respond to sexual harassment of which it is aware or reasonably should be aware, even though the harassment was committed by a non-employee third party. The Court ruled that the standard for imposing liability in such cases is whether the employer took prompt, effective, and reasonable remedial action once it became aware or reasonably should have been aware that an employee was being harassed by a third party. Id at 108-110.
The 1st Circuit (which includes Massachusetts in its federal jurisdiction) applies a different standard but also recognizes employer liability for non-employee harassment. In Rodriguez-Hernandez v. Miranda-Velez, 132 F.3d 848 (1st Cir. 1998), the plaintiff-employee alleged that the defendant-employer's client solicited sex from her. The employee complained to the employer's president, but she was told to respond to the client's advances "as a woman." The employee was subsequently terminated for allegedly misusing company property. She then filed a sexual-harassment lawsuit against the employer. A jury returned a verdict for the plaintiff-employee. In affirming the verdict, the 1st Circuit concluded that "Employers can be liable for a customer's unwanted sexual advances, if the employer ratifies or acquiesces in the customer's demands."
  
Measures Employers Can Take to Decrease the Risk of Liability:
To avoid liability for employee harassment committed by non-employee third parties, employers are encouraged to take several pro-active preventative steps:
Review and, if necessary, update your company's Anti-Harassment Policy. The company's anti-harassment policy should expressly prohibit non-employee third-party harassment and, perhaps more importantly, specifically require that any such harassment be reported immediately, and explain how such harassment can be reported and to whom;
Employers should educate and train supervisors to detect and appropriately respond to third-party non-employee harassment. . HRforBusiness is an independent human resources consultancy based in Massachusetts that provides harassment education, training and prevention seminars for employees and supervisors. Click here to contact HRforBusiness directly*;
When an employer receives a complaint or becomes aware of an incident of harassment committed by a non-employee third party (or, really, any type of harassment of an employee), the employer should immediately and thoroughly investigate the matter. Some form of interim remedial action may be necessary to prevent further harassment and other injury to the complaining employee during the course of the investigation. If in fact such conduct is substantiated, remedial action needs to be taken immediately to ensure that the harassment stops and, where possible, the perpetrator of the harassment has no further contact with the recipient of the harassment. In some cases, it may be necessary to ban the third-party non-employee from the premises;
Contact your business lawyer and request a review of your company's harassment policies, guidelines and training. If you have already received a complaint, gather any and all documents that may be relevant, and contact your business attorney immediately.
By taking the appropriate preventative and remedial action against workplace harassment, employers can effectively reduce their risk of liability for non-employee third party harassment claims.

Your Attorneys for:

Employer Liability Risk Mitigation & Litigation Defense
Has a current or former employee complained to a supervisor or human resources about harassment by a non-employee third party? Has your business been served with a Civil Complaint alleging the same or similar conduct? You should contact an attorney immediately! A Business Litigation Attorney at The Jacobs Law LLC can review and update your anti-harassment policies, assist in conducting an investigation into harassment claims and defend you and/or your business in harassment-related litigation. Contact a Boston Business Litigation Lawyer at The Jacobs Law LLC today!
(*DISCLAIMER: This link is provided for your convenience only. The content of, including materials and information contained on, any site to which you link from this site is solely the responsibility of the provider of that web site. Any transactions that you enter into with a vendor, merchant or other third party listed in this site or linked from this site are solely between you and that vendor, merchant or other third party. The Jacobs Law nor any lawyer in the firm is not responsible for any such third party content that may be accessed via this site, nor the organizations publishing those sites, and hereby disclaims any responsibility for such content and any transaction you may enter into with the third party.)