What to do if Someone is Using Your Mark as a Domain Name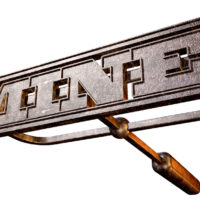 A growing area of Intellectual Property litigation concerns domain name disputes. Domain name disputes arise when an individual or entity engage in cyber squatting. Cyber squatting can occur when these individuals or entities attempt to register the brand names, trade names or trademarks used by other businesses in which the domain registrant has no connection. Specifically, cyber squatters can put the domain names up for sale, often offering to sell it to you for big bucks. They can also keep the domain name registration, and take advantage of the good will of the business to attract customers for their own sites.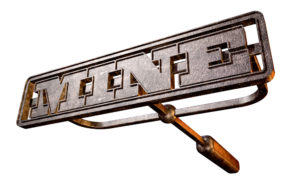 The biggest domain name disputes occur when a cyber squatter registers a domain name that is someone else's registered trademark. An issue can also arise when the squatter registers a domain name that is the same or confusingly similar to the registered trademark. For example, a cyber squatter may register apples.com (a trademark that would be confused with the famous Apple (R) computer company trademark).  There are many people who buy many domain names of other companies' trademarks, trade names, brand names, or similar marks, and then sell them to those companies (or infringers) to make a profit.
There are two key ways to address a domain name dispute (1) by filing a lawsuit pursuant to the Anti-Cybersquating Consumer Protection Act (ACPA) and possible state law claims or (2) Follow The Uniform Dispute Resolution Procedure (UDRP).
The ACPA is a part of the Lanham Act, which governs federal trademark law. The ACPA is a federal proceeding which requires the court to have personal jurisdiction over the defendant. Otherwise, the plaintiff has to sue the owner of the domain name where the registrar (i.e. companies like Godaddy, 1&1, etc) is located. By doing so, you can get the domain name transferred to you as well as monetary damages. ACPA claims may be brought with a claim for trademark infringement and state law claims. When bringing an ACPA claim, a plaintiff will need to demonstrate bad faith use of the domain name.
The UDRP is an inexpensive, non-judicial domain dispute resolution process that is similar to arbitration. A website owner / registrant agrees to comply with the UDRP when it registers a website; so there is no personal jurisdiction issue. The UDRP does not address trademark infringement issues and the only remedy that a trademark owner can obtain is transfer of the domain name to the true owner of the trademark.
If you or your business are the victim of cyber squatting or know of a domain name that infringes on your registered trademark, and you require advice regarding domain name disputes, contact the Business Law and Business Litigation Attorneys at The Jacobs Law LLC at 1-800-652-4783 or email DOMAINS@THEJACOBSLAW.COM.
YOUR ATTORNEYS FOR DOMAIN NAME DISPUTES