How to Lose a Trademark in 3 Ways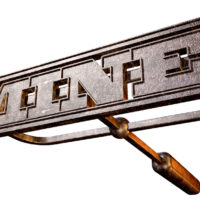 Trademarks and Service Marks need to be renewed, maintained, monitored and actively protected from infringement.
The following are three ways to lose a trademark:
Abandonment of the mark. Trademark abandonment occurs when the owner of the Trademark or Service Mark stops using the mark, with no intention to use it again.
Improper use, or misuse, of a mark by its owner or third parties. Improper use or misuse of the mark can result in a loss of trademark rights. Any use or misuse that diminishes a Trademark's or Service Mark's significance as an indicator of the origin of goods and/or services is improper. For example, the owner of a mark needs to ensure that it is identified as a registered mark by the use of ® or "TM" or "SM" that clearly distinguishes it from surrounding text. (click here for an explanation on how to properly use trademark symbols). Always avoid using the trademark or service mark as a noun, pluralized or in the possessive form. Any use that causes the mark to cease to indicate the source of goods or services and any use that causes the mark to become a generic word is improper use or misuse – think windex for glass cleaner, kleenex for tissues, zerox for copying, spam for garbage email and not the amazing meat-in-a-can, all of which originally were registered marks but became part of the public language as the generic names of the products regardless of the actual brand used or purchased.
Failure to actively protect the mark. This is potentially the easiest to forget or fail to do — in part because trademark protection or 'policing' can be expensive especially if litigation becomes necessary. The owner of a trademark or service mark must continuously monitor for infringing use of the mark, and consistently and regularly enforce the owner's exclusive rights to use the mark. Any unauthorized use or misuse of the mark by a third party should be met with a Cease and Desist Letter and, especially if the infringement continues, trademark litigation.
Click here for more information on trademark applications?
Click here for information on "Trademark Bullies"
If you or your business owns a trademark or service mark and believe a third party (e.g. a competitor) has used or is using your mark (or a confusingly similar mark), contact the experienced Business Law and Business Litigation Attorneys at The Jacobs Law at 1-800-652-4783 or email ContactUs@TheJacobsLaw.com.

Your Attorneys For:
Trademark & Service Mark Maintenance and Protection