Trademark Registration & Protection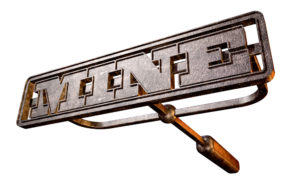 Many businesses have a unique name and logo they need to register, maintain and protect. These marks are called "Trademarks" or "Service marks". The experienced Business Lawyers at The Jacobs Law can review, register, maintain and protect your business's Trademarks and Service marks; all under one roof.
If your application for trademark or service mark has been rejected and you or your business has received a Trademark Office Action click here.
Trademark v. Service mark
Trademarks typically identify names and logos of a product or business that sells goods, while Service marks typically identify names and logos of a service or a company that provides a service. For example, a law firm that provides legal services would have a Service mark while a company that sells bicycles would have a Trademark. Even a website URL can be registered as a trademark or service mark.
Federal v. State Trademark Registration
The decision to apply for Trademark or Service mark registration at the state and/or federal level is often a financial one – the cost to register a mark at the state level in Massachusetts is only $50.00, there is no lengthy examination process and there are no 'classifications' or categories of application like there are at the federal level where fees (see below) range from $225 to $325 per classification.
The cost and degree of difficulty of the application are factors every business should consider when weighing the advantages or disadvantages of filing an application for Trademark / Service mark registration at the state or federal level.
However, state registration may not provide you with the protection you need or want for your trademark or service mark. The reality is that a Trademark or Service mark registered with the USPTO provides far greater and farther reaching protection of your mark. Any Trademark or Service mark registered at the state level really only provides registration protection within that state.
Benefits of Federal Trademark Registration
Federal registration with the USPTO, if accepted, provides far greater protection than a state registration. Federal trademark or service mark registration provides the following benefits:
Constructive nationwide notice of the trademark (or service mark) owner's claim to the mark,
Evidence of ownership of the trademark or service mark,
Right to sue for infringement in the U.S. federal courts,
Registration can be used as a basis for obtaining foreign registration,
Registration can be filed with the U.S. Customs Service to prevent importation of good that infringe on your trademark, and
Ability to obtain statutory damages for infringement.
Costs of Federal USPTO Trademark Application
The filing fee at the federal level with the United States Patent and Trademark Office ("USPTO") is $225 per classification for a "TeasPlus" application, $275 per classification for a "Teas Reduced Fee" application and $325 for a "Teas Regular" application. Many trademark and service marks can be filed using the less expensive TeasPlus application.
Maintaining a Federal Trademark or Service Mark with the USPTO
Once registered with the USPTO, a Trademark or Service mark must be renewed to maintain registration and protection or else you can lose the protections of registration and your trademark rights.
The owner of the trademark or service mark is required to file a Declaration of Use (or Excusable Non-use) and an Application for Renewal between the 9th and 10th years after the registration date. There is a combined form for this entitled "Combined Declaration of Use in Commerce & Application for Renewal of Registration of a Mark Under Sections 8 & 9".
These forms must be filed between every 9th and 10th year thereafter to maintain registration. If a registration is cancelled for failure to renew, it cannot be reinstated or revived – a wholly new application for registration of the trademark or service mark will need to be filed.
Representation for Trademark & Service Mark Applications
Review, Complete and File Trademark or Service Mark Applications
The experienced business Lawyers at The Jacobs Law can review your mark, and file an application for trademark or service mark at the federal level (USPTO) or state level (Massachusetts Secretary of State).
Trademark and Service Mark Renewal and Maintenance
If you or your business have had a mark for several years, contact our Business Lawyers to research your Trademark or Service mark to determine when you need renew before its too late. We will review your mark, and complete and file all the forms necessary to renew and maintain your trademark or service mark.
Protection and Prosecution of Trademark and Service Mark Infringement
Maintenance of your mark requires more than just filing renewal paperwork every decade. Every trademark and service mark owner must actively use and protect their mark or risk losing it. The most common ways the owner of a mark can lose it are through (1) abandonment or non-use, (2) improper use or misuse, and (3) failure to monitor, enforce and police infringement of the mark.
The Business Litigation Lawyers at The Jacobs Law draft and send cease and desist demands to those who infringe on your mark, and can pursue trademark litigation for infringement.
International Trademark Registration
Currently, it is not possible to have a trademark registration which is enforceable outside of the United States. However,  international treaties and agreements have begun to allow a trademark owner to at very least to file in countries, gain benefit of prior applications in participating countries and even cluster groups of countries within such regional entities as Europe.
Two treaties, the WTO Agreement and the Madrid Protocol have become important to international trademarking. The World Trade Organization Agreement on Trade-Related Aspects of Intellectual Property Rights, has created harmonization between member jurisdictions as trademarks are controlled by congruent laws. Additionally, the Madrid Protocol allows applicants to file trademark applications simultaneously in numerous jurisdictions, based upon a prior obtained registration or existing application filed with the USPTO.
If you are interested in filing trademarks in the European Union (EU), the Community Trade Mark system, allows applicants to apply for a mark throughout all of the Europe Union member countries through the Office for Harmonization in the Internal Market ("OHIM") for Trade Marks, as well as Designs.
The Business Attorneys at The Jacobs Law LLC are willing to reach out to a network of foreign associates afford our clients the opportunity to file trademark applications internationally.

Your Attorneys for: Trademark & Service Mark Applications, Renewal and Litigation