Tag Archives:
logo
As many companies are using a trademark, they often use the ® or TM symbol following their logo or company name. As a trademark owner, it is important to know when you should use these symbols, and more importantly, how they should be used. To begin, it is necessary to recognize the symbols that… Finish Reading How do I use Trademark Symbols?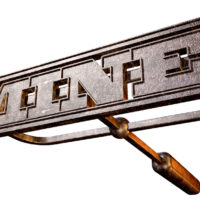 A growing area of Intellectual Property litigation concerns domain name disputes. Domain name disputes arise when an individual or entity engage in cyber squatting. Cyber squatting can occur when these individuals or entities attempt to register the brand names, trade names or trademarks used by other businesses in which the domain registrant has no… Finish Reading What to do if Someone is Using Your Mark as a Domain Name
A trademark serves as a fixed representation of a business' brand and its goodwill, and conveys a message to consumers of the quality of goods and services offered by the business. However, recently businesses have been taking their exclusive right to use the marks to an extreme. The United States Patent and Trademark Office… Finish Reading Are YOU a "Trademark Bully"?